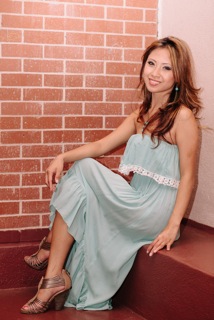 Nikki began her professional career as a Licensed Massage Therapist for physical therapy clinics and hotel spas throughout Honolulu. She also worked as an Endermologie Cellulite Specialist for a local chiropractor. While working, she attended beauty school and earned her license in Esthetics. In addition to her full work and school schedule, she hosted weekly "Beauty Bars" at local venues.
Nikki settled in for 6 years at L'Mour Salon which then expanded to Wax & Lash Bar in Pearlridge. Working at one of the top salons on the island, she built her loyal clientele and focused on providing excellent costumer service in the areas of massage, facials, nails, waxing and eyelash extensions.
Nikki's passion is to help people feel good about themselves by providing simple beauty treatments, especially quality eyelash extensions. With the opening of her new salon, Lash Love, Lash & Wax Boutique, Nikki is able to provide those in the Leeward and Honolulu areas with quality Eyelash Extensions and Waxing at an affordable price.
Now, there's more to love. Lash Love!